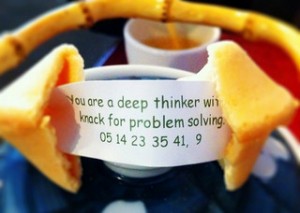 Two months ago Harry Webb wrote a post about "attempts to educate teachers" that included a brief discussion of How People Learn, the National Research Council's attempt to condense a vast research literature on learning for classroom use.
I was reminded of my experience of reading HPL in grad school and wanted to write something in response, but wanted to find a particular passage from the book first and so bookmarked Harry's post while I snooped around my apartment looking for my copy. As it turns out, I seem not to have it anymore, so the post collected dust in my "saved" Feedly items.
That turned out to be pretty daft on my part because – as I recently realized in a blinding-but-belated flash of insight – HPL is available in its entirety online. In fact, Harry'd even linked to it.
Why that fact eluded me for so long I will never know, but in any case the entire book is here (or here), and now I can say what I'd wanted to say.
Anyway, one of my most memorable experiences in my two-year credential+MA program came out of a class discussion of chapter 3 of How People Learn, on "Learning and Transfer". Much of that chapter was dedicated to discussing the challenges faced in getting students to "transfer" something they've learned in one context and apply it successfully in another context (e.g., to a substantively similar but superficially different problem in the future).
To their credit, the authors of the book acknowledge that successful transfer to even moderately different problem contexts is extremely difficult. In fact, at one point in the chapter they dedicate an entire page to an aside about a study in 1980 illustrating the problem. From How People Learn:
College students were presented with the following passage about a general and a fortress (Gick and Holyoak, 1980:309).
A general wishes to capture a fortress located in the center of a country. There are many roads radiating outward from the fortress. All have been mined so that while small groups of men can pass over the roads safely, a large force will detonate the mines. A full-scale direct attack is therefore impossible. The general's solution is to divide his army into small groups, send each group to the head of a different road, and have the groups converge simultaneously on the fortress.
Students memorized the information in the passage and were then asked to try another task, which was to solve the following problem (Gick and Holyoak, 1980:307– 308).

You are a doctor faced with a patient who has a malignant tumor in his stomach. It is impossible to operate on the patient, but unless the tumor is destroyed the patient will die. There is a kind of ray that may be used to destroy the tumor. If the rays reach the tumor all at once and with sufficiently high intensity, the tumor will be destroyed, but surrounding tissue may be damaged as well. At lower intensities the rays are harmless to healthy tissue, but they will not affect the tumor either. What type of procedure might be used to destroy the tumor with the rays, and at the same time avoid destroying the healthy tissue?

Few college students were able to solve this problem when left to their own devices. However, over 90 percent were able to solve the tumor problem when they were explicitly told to use information about the general and the fortress to help them. These students perceived the analogy between dividing the troops into small units and using a number of small-dose rays that each converge on the same point—the cancerous tissue. Each ray is too weak to harm tissue except at the point of convergence. Despite the relevance of the fortress problem to the tumor problem, the information was not used spontaneously—the connection between the two sets of information had to be explicitly pointed out.
It's hard to overstate the educational importance of this sort of lack of transfer. When we think of the educational ideal, we often imagine something very much like what the researchers attempted to do in this experiment. Students were taught a valuable problem-solving strategy – in this case, disperse the dangerous force across multiple entry roots such that they converge only on the desired target – and then asked to apply that very same strategy to a substantively similar problem.
And they couldn't do it.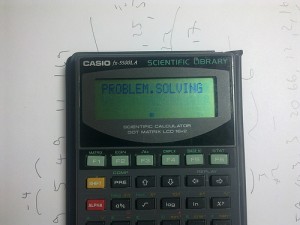 It's a devastating finding. HPL's authors try to sugar-coat it by subsequently introducing strategies teachers can use to marginally improve transfer, but the bottom line is a brutal one for educators who want students to be able to consistently take what they learn in the classroom and apply it in novel settings in the "real world".
When I was in graduate school, we spent a good chunk of class time one day discussing that very passage. And everyone found it troubling, but for all the wrong reasons.
If you are an educator who strives primarily to help students achieve substantial transfer of abstract critical thinking and problem solving abilities, the Gick & Holyoak study should be philosophically troubling. After all, the study – and others like it – suggest very strongly that the sort of transfer many teachers claim to want is at best much more difficult than we typically acknowledge and at worst largely impossible.
That was not, however, the response in my graduate school classroom. There, the future teachers (including me) and educational researchers were intellectually troubled. Rather than challenging our conceptions of transfer, the finding simply represented a puzzle: Why did students not transfer the problem-solving strategy from one situation to the other and how could teachers have taught the strategy differently to promote such transfer?

My own understanding of transfer was still naive at the time, so I was mostly caught up in the "puzzle" as well. But in retrospect, there's not really much of a puzzle at all.
There's no puzzle because the students in the study clearly do understand the "dispersal/convergence" strategy. They understand it in the context of the invading army and they are perfectly able to apply it to the cancer-fighting rays when told to apply it.
If you already understand exactly how to apply the "dispersal/convergence" strategy to both problems, there's a tendency to assume that someone who doesn't spontaneously apply it in both contexts doesn't "really" understand it. But this is our expertise blinding us to what's really going on.
In reality, the only question is why the students don't spontaneously apply the strategy to the tumor problem. And that is much less puzzling: they don't spontaneously apply the strategy because they do not know that it applies usefully. They understand the strategy. What they don't understand is the context: tumors, rays, etc.
In other words, the question isn't "How should teachers present the strategies more effectively?" so much as "How should teachers present additional contexts more effectively?"
Notably and memorably, however, my graduate-level(!) discussion centered almost entirely around the former, largely intractable, mostly misguided question; the latter, more central question mostly escaped our notice. This was perhaps because How People Learn itself tends to promote the same confused interpretation of the "transfer problem".
To circle briefly back to Harry's original post, what are the implications of this sort of self-perpetuating educational confusion for the professional development of teachers?
As Harry says, some teachers will often have the wisdom to be "difficult" and just ignore the most unreasonable prescriptions of even supposedly reputable educational authorities. Certainly, you see some of this with a lot of "inquiry science", which is as widely rejected in practice as it is praised in theory.
Still, myths matter mostly at the margin, so an educational misconception can do a fair amount of damage even when it isn't universally and vigorously adopted.
That these sorts of confusions reach up to the highest levels is therefore cause for concern.