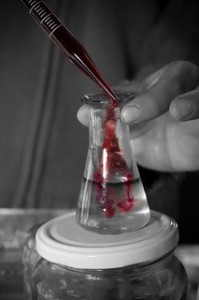 Ed Real has an interesting post up about "reform math". It's a hard piece to excerpt but it has a lot of good bits and you should read the whole thing.
I'm not a math teacher, but much of what he says rings true to me. The parallels between reform math (as he describes it) and "progressive" science education – inquiry, discovery, PBL, etc. – are striking. A few thoughts on the apparent similarities and differences:
1. Inquiry science doesn't seem to be primarily about "social justice". Rather, advocates of inquiry tend to talk about it in terms of "authenticity" and "student-centeredness". Certainly, they will sometimes talk about "access", but those sorts of social justice rationales seem less prominent among progressive science educators. This may be because science is less heavily tested than math, and so achievement gaps are less salient, especially in the lower grades.
2. There is some extra pressure from administrators and districts to employ inquiry methods with students at the low end of the achievement distribution.  When low-achieving students engage in inquiry activities it can appear to the untrained eye that they are "doing science" the way the highest-achieving students do.
3. Inquiry science, like reform math, lowers the absolute-performance bar for success. Since the emphasis is on "doing" science rather than "knowing" science, it quickly becomes unfair to grade kids on the basis of the rigor and plausibility of the science they've "done". After all, the fewer facts you teach them, the more unreasonable it is to demand that they incorporate facts into their experimentation/discovery/etc.
4. For the same reasons that "reform math is mostly fringe" in the real world, truly inquiry-based science instruction is also pretty rare. Teachers with especially high-achieving kids can get by with it – those kids probably know a bunch of science already anyway – but with lower-achieving kids it quickly becomes obvious that you're going to have to give them a bunch of explicit instruction and that open-ended experimentation will either overwhelm them cognitively or give them cover to slack off.
5. Ed schools do not pretend that inquiry teaching is widespread in science classrooms. On the contrary, they are acutely aware that genuine inquiry is rare and it's not uncommon for research papers authored by inquiry science advocates to bemoan the tendency of even the most sympathetic teachers to resort to heavily-guided instruction in their own classrooms.
Finally, a question: are reform math and inquiry science applications of the same logic to two different domains? It seems that way to me, but in both cases the logic is a little fuzzy and the arguments are a little vague so it's hard to be sure.