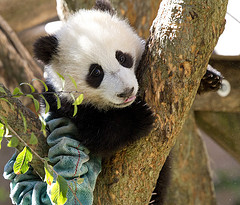 The California State Board of Education considered adopting the Next Generation Science Standards yesterday and…decided to wait to vote on them until their September meeting.
I'd like to think that's because state education leaders are beginning to have second thoughts about the new standards, but that does not appear to be the case:
The reasons: To give teachers an opportunity to comment on them, to ensure that standards are aligned to tests and to provide time for professional development.

"The concerns we're getting are not with the content," said Sherry Griffith, a legislative advocate with the Association of California School Administrators, whose members support the new standards. "We think that it would benefit the state board to provide that full breadth of time and have the next 90 days to solicit input from the on-the-ground teachers that will be impacted."
In other words, the delay is a formality. The fact is that the NGSS are broadly popular; many of the key players are hard-core supporters, and the language of the standards and their promotional material is vaguely appealing to people even if they haven't familiarized themselves with the details. (Who doesn't like "scientific thinking" and "21st century skills"? That'd be like hating baby pandas.)
My guess is that the primary reason for the delay is actually testing alignment anyway.
Under the current system, for example, California's 8th graders are tested at the end of the year on the content of their 8th grade "physical science" course, which includes a little bit of chemistry, physics, and astronomy. 6th and 7th graders are not tested in science, and the 8th grade test is not cumulative.
California's proposed NGSS adoption plan, however, has 8th graders learning a combination of heredity, evolution, astronomy, physics, and environmental science in addition to entirely new "engineering design" standards. That's pretty different from the status quo.
Our current state, district, and school testing regimes are nowhere near ready to start handling the new standards, and until there's an implementation plan to reconcile them adopting the standards would look – be – reckless.